LA Judge Award for Baking Apprentice of the Year
May 14-16, 2019
Gala Dinner tickets 
Email us to book a table of 10 and receive a discount.
Venue:   Dockside, Darling Harbour
Date:     Thursday, May 16, 2019
Time:     6:30pm networking drinks, 7:30pm dinner
Cost:     $140, includes three course meal and drinks.
Discounts
$130 (per person) for full table of 10.
$120 if attending ASB conference (separate event)
The LA Judge Award is presented in conjunction with the annual ASB conference.
LA Judge Award
Since 1967, Australasia's most prestigious annual baking prize has recognised the best young baking apprentice in Australia and New Zealand.
Each year, apprentice bakers compete for the honour of the LA Judge title. The LA Judge Award recognises their baking ability and industry knowledge to identify future industry leaders. There are many examples of past competitors and winners who have gone on to make their mark in the baking industry.
This is a once-in-a-lifetime opportunity to get a head start in the Australian baking industry. You have nothing to lose and everything to gain by nominating as a candidate for the LA Judge Award! To find out more, talk to your state baking association or call AEGIC on (02) 8025 3200.
Sponsorship
Contact (08) 6168 9930 for more information.
The gala dinner and award presentation is attended by up to 200 industry stakeholders and is an opportunity to gain excellent brand exposure.
Leading industry companies have supported this award for 50 years to improve the industry and encourage young people to better their skills through competition. AEGIC is proud to continue hosting this event with the vital support of industry partners.
Thank you to the 2018 sponsors:
Gala Dinner Sponsor

Major Sponsor and Prize Sponsor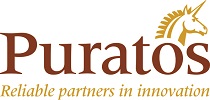 Major sponsors


Supporting sponsors

Competition break sponsor

Media sponsor