Tuesday 8 May, 2018
Five talented young bakers from across the antipodes will put their dough skills to the test and go head to head in the ultimate baking battle next week.
For more than half a century, the LA Judge Award for Baking Apprentice of the Year has been the most prestigious annual baking prize in Australasia.
The competition brings young baking apprentices together from around Australia and New Zealand for three days of friendly but intense competition for the coveted LA Judge medal.
LA Judge Award director Dr Ken Quail said the event was established in 1967 by the Bread Research Institute of Australia – now AEGIC Sydney – as a way of promoting excellence for young bakers.
"The LA Judge Award is about celebrating the ability of young bakers and recognising their industry knowledge to identify future industry leaders," he said.
"The competition climaxes with a gala dinner and award ceremony, which is a great way for the whole baking industry to come together and support the young men and women who are the industry's future."
The competition is held at AEGIC Sydney and involves rigorous baking trials, theory assessments and presentations over three days. At the end of the contest, the candidates bake a special "bread plaque" and various other attractive baked goods to be displayed during the gala dinner.
Dr Quail said the competition relied on the support of industry sponsors.
"I would like to sincerely thank all the industry sponsors who have made it possible to run the LA Judge Award for an amazing 51 years."
The 2018 LA Judge Award runs from 15-17 May, 2018. The gala dinner and award ceremony will be held Thursday 17 May.
More information: https://www.aegic.org.au/news-and-events/events/la-judge-award/
2018 candidates

QUEENSLAND
Amie Stewart

TASMANIA
Bradley Comins

NEW ZEALAND
Jacob Saunders

VICTORIA
Tegan Williams

WESTERN AUSTRALIA
Dylan Rossi
Thank you to this year's sponsors:
Gala Dinner Sponsor

Major Sponsor and Prize Sponsor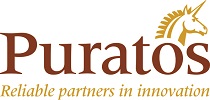 Major sponsors


Supporting sponsors

Competition break sponsor

Media sponsor